EXCELLENCE FOR GENERATIONS
Building a strong foundation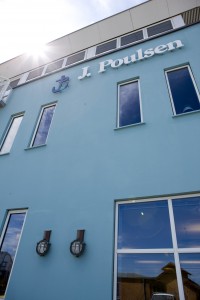 J. Poulsen Shipping was established 1930 by Captain Johannes Poulsen in the city of Korsoer, Denmark, mainly concentrating on agency in the port of Korsoer and shipbroking of coaster vessels within the Baltic region and Northern Europe.
The company contracted and built the first vessel in 1972, and since then the company has specialized in ocean transportation of breakbulk, project, heavy lift and IMO cargoes and has over the years earned a worldwide reputation as a safe, reliable and innovative provider within these segments, a reputation the company has been able to maintain through its skilled employees, who work with dedication and professionalism.
Generations of dedication
The Poulsen-family have since the establishment of the company been an active part of J. Poulsen Shipping A/S, currently both 3rd and 4th generations of the Poulsen-family are active in J. Poulsen Shipping.
J. Poulsen Shipping is 100 percent family owned.